Hello Lovelies, it's me again!
I hope you're fine on this Monday morning.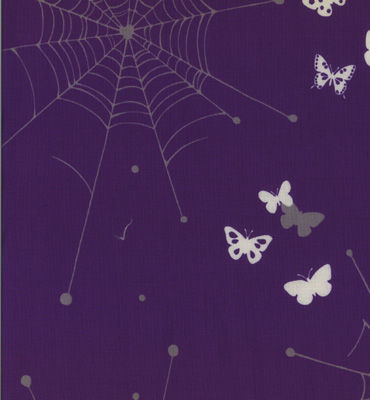 detail of an Etsuko Furuya fabric, available here.
I've been thinking lately, especially after seeing
this amazing apartment
found on
ApartmentTherapy
...
Fact 1: I love home decor...
obviously
!
Fact 2: I also love bugs, yes, insects.
I draw them
, as you well know. Butterflies, dragonflies, scarabs, you name it! They're beautiful!
So why not decorate with bugs?! I think this new category on my blog will be dedicated to:
1: My bug art. So I'll share my love with you.
2. Examples of beautiful homes decorated with insects (be it fabric pattern, real insects dried and framed, pâintings and drawings, etc...). I'll do my best to give due credit to each home owner of course!
3: Photos of bugs decorating my own home.
See you, butterflies!
Vic from
TeaButterfly